The June issue of the Socialist Standard, the journal of the Socialist Party of Great Britain, has just hit the shelves of reputable newsagents, doormats and online.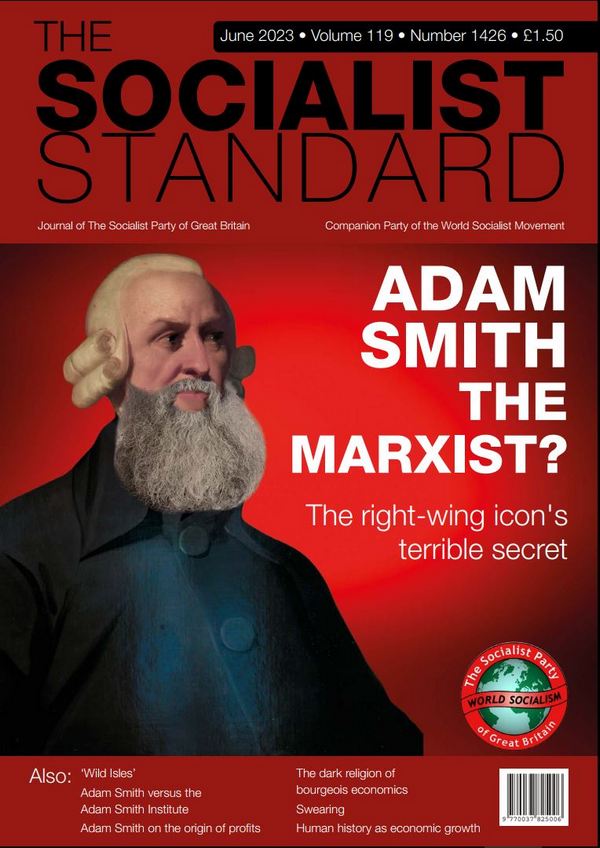 This is issue covers a range of current topics in the UK, such as Greedflation and the NHS Strikes, David Attenborough, The Coronation and two articles looking at Adam Smith's legacy on his 300th birthday. Plus the usual Book Reviews and Party News.
View online or subscribe, or get a 3-issues free.