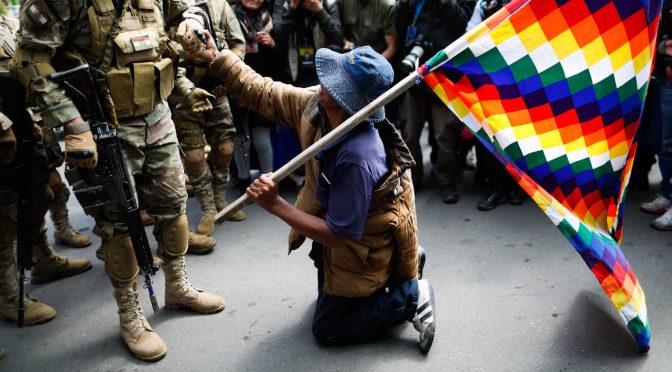 The latest report from Bolivia speaks of strikes by workers and killings by the new authorities. From the Common Dreams website.
I am writing from Bolivia just days after witnessing the November 19 military massacre at the Senkata gas plant in the indigenous city of El Alto and the tear-gassing of a peaceful funeral procession on November 21 to commemorate the dead. These are examples, unfortunately, of the modus operandi of the de facto government that seized control in a coup that forced Evo Morales out of power.

The coup has spawned massive protests, with blockades set up around the country as part of a national strike calling for the resignation of this new government. One well-organized blockade is in El Alto, where residents set up barriers surrounding the Senkata gas plant, stopping tankers from leaving the plant and cutting off La Paz's main source of gasoline.