February 2023 events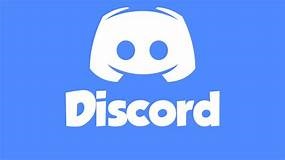 Some Socialist Party meetings/talks/discussions are online via Zoom, and some are in-person. Certain branch and committee meetings are held on Discord. Please contact spgb.discord@worldsocialism.org for instructions on how to join Discord.
To connect to any of our Zoom events, click https://zoom.us/j/7421974305 (or type the address into your browser address field) then follow the instructions on screen. You will enter a virtual waiting room – please be patient, you will be admitted to the meeting shortly.
Details of EC and branch business meetings can be found here
---
WORLD SOCIALIST MOVEMENT ONLINE MEETINGS
Friday 3 February 19.30 GMT Zoom
ENOUGH IS ENOUGH IS NOT ENOUGH (Zoom)
Discussion on current strike wave
Speaker: Alan Johnstone
Friday 10 Febuary 19.30 GMT Zoom
DID YOU SEE THE NEWS? (Zoom)
Discussion on recent subjects in the news
Host: Howard Moss
Friday 17 February 19.30 GMT Zoom
WAR! WHAT IS IT GOOD FOR? (Zoom)
Speaker: David Coggan
A critical look at armed conflict and the likelihood of Armageddon, as viewed through the lens of culture: verse, song and socialist analysis.
19.30 Friday 24 February GMT Zoom
WHAT'S IN A NAME? (Zoom)
Speaker: Glenn Morris
A look at how we see our politics in terms of the party names and perhaps how helpful, or otherwise, these names are. Also, how simple words tend to colour our view of each other both in this and other countries.
---
SOCIALIST PARTY IN-PERSON MEETINGS
LONDON
Saturday 25 February 3pm
ALTERNATIVE MEDICINE
Speaker: Carla Dee.
Preceded by London Regional Branch meeting at 2pm.
All welcome to both.
Socialist Party Head Office, 52 Clapham High St, SW4 UN
(nearest tube: Clapham North)
---
Yorkshire Regional Branch
Contact: Fredi Edwards, Tel 07746 230 953 or email fredi.edwards@hotmail.co.uk
The branch meets on the last Saturday of each month at 1 pm in the The Rutland Arms, 86 Brown Street, Sheffield City Centre, S1 2BS (approx 10 minutes' walk from railway and bus station)
All welcome. Anyone interested in attending should contact the above for confirmation of meeting.
Glasgow Branch monthly leafleting and social
Various locations and venues around the city
Call Paul on 07484 717893 for further details
Cardiff Street Stall
Every Saturday 1 – 3pm
Capitol Shopping Centre
Queen Street (Newport Road end)
Weather permitting
Party News
SOCIALIST WEEKEND AT YEALAND CONYERS IN CUMBRIA
After unavoidable interruptions including a pandemic, Lancaster Branch is once again organising a socialist residential weekend, from Friday 23 to Sunday 25 June, at the Yealand Quaker Centre in rural Cumbria. This is a sociable get-together for members and non-members in a nice hostel with dorm rooms and self-catering facilities, where we muck in together on the cooking and chores. The last time we did this was in 2019 and it was a pretty enjoyable experience all round (see the report in the August 2019 Socialist Standard). The branch will bear the hire cost but is happy to accept pay-what-you-can contributions. You'll also have to fund your own travel arrangements. Spaces are limited to max 16 so if you'd like to take part please let us know at spgb.lancaster@worldsocialism.org.
---