September 2022 Meetings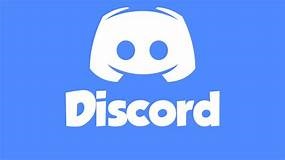 Some Socialist Party meetings/talks/discussions are online via Discord or Zoom, and some are in-person. Please contact spgb.discord@worldsocialism.org for instructions on how to join Discord. Details of EC and branch business meetings can be found here
---
WORLD SOCIALIST MOVEMENT ONLINE MEETINGS
Friday 2 September 19.30 BST (GMT +1) Discord
WHO CONTROLS THE WORLD: THE ILLUMINATI, THE JEWS OR THE WORLD MARKET?
Hosted by Adam Buick
Friday 9 September 19.30 BST (GMT + 1) Discord
WHO ARE THE 'OTHER' SOCIALISTS?
Hosted by Paddy Shannon
Sunday 11 September 11.00 BST (GMT + 1) Zoom
CENTRAL BRANCH MEETING
HOW COULD SOCIETY BE ORGANISED WITHIN SOCIALISM?
Anyone wishing to join the meeting contact spgb.cbs@worldsocialism.org to get an invite.

Friday 16 September 19.30 BST (GMT + 1) Discord
DID YOU SEE THE NEWS?
Host: Mike Browne
Friday 23 September 19.30 BST (GMT + 1) Discord
MANUFACTURING REAGAN
Speaker: Kevin Cronin
At the end of the 1976 presidential campaign, Ronald Reagan's political career was regarded as being washed out. He was looked upon as being too elderly and his opinions too right wing for contemporary America. Yet four years later, he beat the incumbent president, Jimmy Carter and went on to win a very convincing re-election contest in 1984. Even today, more than 40 years later, he remains an icon of conservative politics in the United States. The transformation in his political fortune from being an electoral liability to a popular vote-winner did not occur because he moderated his conservative views and moved to the centre. Rather he became a figurehead for a political movement that deliberately and successfully set out to 'move the dial' and propel America rightwards. Examining this phenomenon shows much about how democracy and capitalism interact.
Sunday 2 October 11.00 GMT Discord
REGULAR DISCUSSION GROUP + BRIEF INTRODUCTION TO ZOOM MEETINGS
---
SOCIALIST PARTY IN-PERSON MEETINGS
MANCHESTER
Saturday 10 September, 11.30am-6pm
STALL AT WIGAN DIGGERS FESTIVAL
The Wiend, Wigan
Saturday 17 September, 2pm
WINSTANLEY'S 'LAW OF FREEDOM'
Friends Meeting House, Mount Street, central Manchester
---
Glasgow Discussion Meeting
Second Saturday of each month at The Atholl Arms Pub, 134 Renfrew St, G2 3AU. Let's get together for a beer and a blether. 2pm onwards. 2 minutes' walk from Buchanan Street Bus Station. For further information call Paul Edwards on 07484 717893.
Yorkshire Discussion Group
If you live in the Yorkshire area and are interested in the Socialist Party case you are very welcome to attend our forums which currently alternate on a monthly basis either on Zoom or physical meetings in Leeds. For further information contact: fredi.edwards@hotmail.co.uk
Cardiff Street Stall
Every Saturday 1 – 3pm
Capitol Shopping Centre
Queen Street (Newport Road end)
Weather permitting
---