Exhibition Review: Syria – Story of a Conflict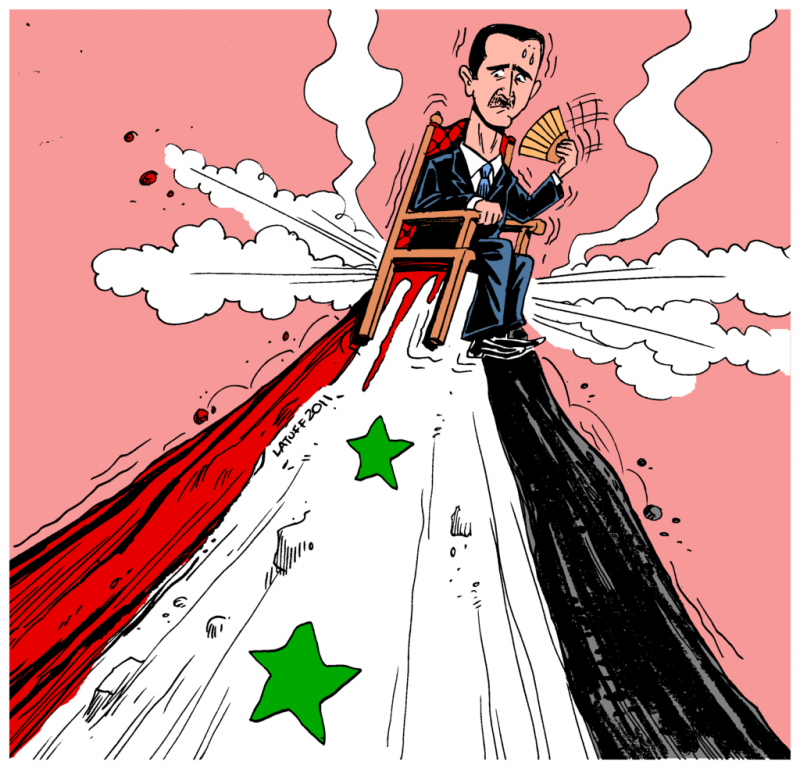 Nearly half a million people have been killed in Syria since the current fighting began in 2011, and around 11 million forced from their homes. An exhibition at the Imperial War Museum North in Salford Quays, on till the end of May, examines some of the history and issues involved. As noted, it is 'a war of narratives', with all sides competing to tell their own version of what is happening. Whether particular groups are described as rebels or terrorists can have a major impact on how other people see the conflict.
Western media coverage of the fighting and its consequences has tended to focus on the number of refugees who have come from Syria to Europe, especially Greece. But this applies only to a minority, as there are many internally-displaced people in Syria, and over four million refugees in Jordan, Lebanon and Turkey. The fighting is complicated by the various forces ranged against the Assad government, from Kurds to ISIS to those who objected to Assad's repressive rule. Some souvenir plates and mugs are displayed that show Assad and Putin together, in a reminder of how outside forces are playing a role in the conflict. Nearby is a gruesome replica of a barrel bomb.
Perhaps the highlight is two series of photos by the Russian photographer Sergey Ponomarev, 'A Lens on Syria'. The first shows life in government-controlled areas, where things are supposedly 'normal' but clearly are not. Homs, for instance, has more or less become a ghost town: one unforgettable image shows a ruined shopping mall with a large election poster of a smiling Assad on it.
The other series shows the plight of refugees, especially those who have been refused entry to countries such as Macedonia. They wait in dreadful conditions in camps, often having risked crossing the Mediterranean in flimsy boats. The misery and hopelessness displayed in these photos show very clearly the human cost of this appalling conflict.
PB