December 2022 Meetings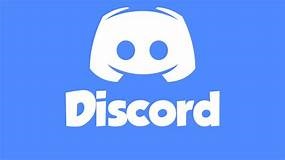 Some Socialist Party meetings/talks/discussions are online via Zoom, and some are in-person. Certain branch and committee meetings are held on Discord. Please contact spgb.discord@worldsocialism.org for instructions on how to join Discord.
To connect to any of our Zoom events, click https://zoom.us/j/7421974305 (or type the address into your browser address field) then follow the instructions on screen. You will enter a virtual waiting room – please be patient, you will be admitted to the meeting shortly.
Details of EC and branch business meetings can be found here
---

WORLD SOCIALIST MOVEMENT ONLINE MEETINGS
Sunday 18 December 11.00 GMT Zoom
CENTRAL BRANCH MEETING
Friday 2 December 19.30 GMT Zoom
DID YOU SEE THE NEWS?
Host: Dougie Mclellan
Friday 9 December 19.30 GMT Zoom
CLASS
Speaker: Paul Bennett
In Sapiens, Yuval Noah Harari states that a hard-working factory hand who reinvests part of their income in the stock market is a capitalist. Is this true, or is it rather a matter of whether a person can live well without having to sell their labour power? We will look at various approaches to class and argue that the socialist account is the most useful.
Friday 16 December 19.30 GMT Zoom
SPYCATCHER
Speaker: Howard Moss
What kind of lengths do government agencies go to track the activities of organisations they may consider 'subversive'? Is the Socialist Party such an organisation in their eyes? And if so is it likely or possible that over the years, and even today, there have been various kinds of spying or infiltration by the Security Services. Or is it all just myth, imagination? A recent soberly researched book suggests not.
---
SOCIALIST PARTY IN-PERSON MEETINGS
LONDON
Saturday 17 December 2pm
LONDON BRANCH MEETING followed by social
Socialist Party Head Office, 52 Clapham High St, SW4 UN
(nearest tube: Clapham North)
---
Glasgow Discussion Meeting
Second Saturday of each month at The Atholl Arms Pub, 134 Renfrew St, G2 3AU. Let's get together for a beer and a blether. 2pm onwards. 2 minutes' walk from Buchanan Street Bus Station. For further information call Paul Edwards on 07484 717893.
Yorkshire Branch
New branch meets monthly either on Zoom or physical meetings. Further information:: fredi.edwards@hotmail.co.uk
Cardiff Street Stall
Every Saturday 1 – 3pm
Capitol Shopping Centre
Queen Street (Newport Road end)
Weather permitting
---
Next article: Life and Times – The Good, the Bad and the Ugly ⮞