Meetings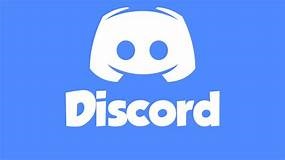 All Socialist Party meetings/talks/discussions are currently online on Discord. Please contact spgb.discord@worldsocialism.org for instructions on how to join.
Details of EC and branch business meetings can be found here
---
Friday 7 January 19.30 GMT
DID YOU SEE THE NEWS?

General current affairs discussion
Host: Adam Buick
Friday 14 January 19.30 GMT
THE CASE FOR UTOPIAN PLURALISM

Online talk given by Ed. Griffiths, of the Oxford Communist Corresponding Society, on 2 December.
Friday 21 January 19.30 GMT
CAPITALISM: 'A COUNTING HOUSE ON THE TOP OF A CINDER HEAP'

Speaker: Pat Deutz
Updated version of a talk given in 2014. Dealing with economics, the talk includes
definitions from Marx, and looks at capitalism in recent decades. Developments take place, for example in technology, but the basis of capitalism, the engine that drives it remains, the same.
Sunday 30 January 10.00 GMT
SOCIALISTS AND WAR

Speaker: Mark Z.
What has been the attitude of the World Socialist Movement to wa¬r, not just in the abstract but also during periods of wartime mobilisation and conscription? How have Socialists responded in these circumstances?

Yorkshire Discussion Group
If you live in the Yorkshire area and are interested in the Socialist Party case you are very welcome to attend our forums which currently alternate on a monthly basis either on Zoom or physical meetings in Leeds. For further information contact: fredi.edwards@hotmail.co.uk
Cardiff Street Stall
Capitol Shopping Centre
Queen Street (Newport Road end)
Every Saturday 1 – 3pm
Weather permitting