Meetings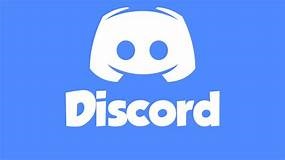 All Socialist Party meetings/talks/discussions are currently online on Discord. Please contact spgb.discord@worldsocialism.org for instructions on how to join.
Details of EC and branch business meetings can be found here
---
Saturday 06 November
EXECUTIVE COMMITTEE MEETING, 10am
COP26 MEETING ON JITSI 7.30pm
Click https://meet.jit.si/COP26SPGB to join meeting
Sunday 07 November
CENTRAL BRANCH MEETING, 12 noon BST
COP26 MEETING ON JITSI 7.30pm
Click here to join
Monday 08 November
COP26 MEETING ON JITSI 7.30pm
Click here to join
Tuesday 09 November
COP26 MEETING ON JITSI 7.30pm
Click here to join
Wednesday 10 November
COP26 MEETING ON JITSI 7.30pm
Click here to join
Friday 12 November
FRIDAY NIGHT TALK, 7.30pm
What did we learn from COP26? Activity reports and general discussion.
Friday 19 November
NEWS REVIEW

General discussion on current affairs, hosted by Howard Moss
Friday 26 November
NO FRIDAY NIGHT MEETING
Sunday 28 November
ASIA LIVE, 10am BST
READING CAPITAL AS CRISIS THEORY

Speaker: Mike Schauerte
Marx never completed a planned book on crisis, but the three volumes of Capital can be read as a theory of crisis that reveals the fundamental contradictions that explode (and are temporarily resolved) in a crisis.
Cardiff Street Stall
Capitol Shopping Centre
Queen Street (Newport Road end)
Every Saturday 1 – 3pm
Weather permitting