2010s
>>
2016
>>
no-1341-may-2016
Greasy Pole: In Europe or Out? Do You Care?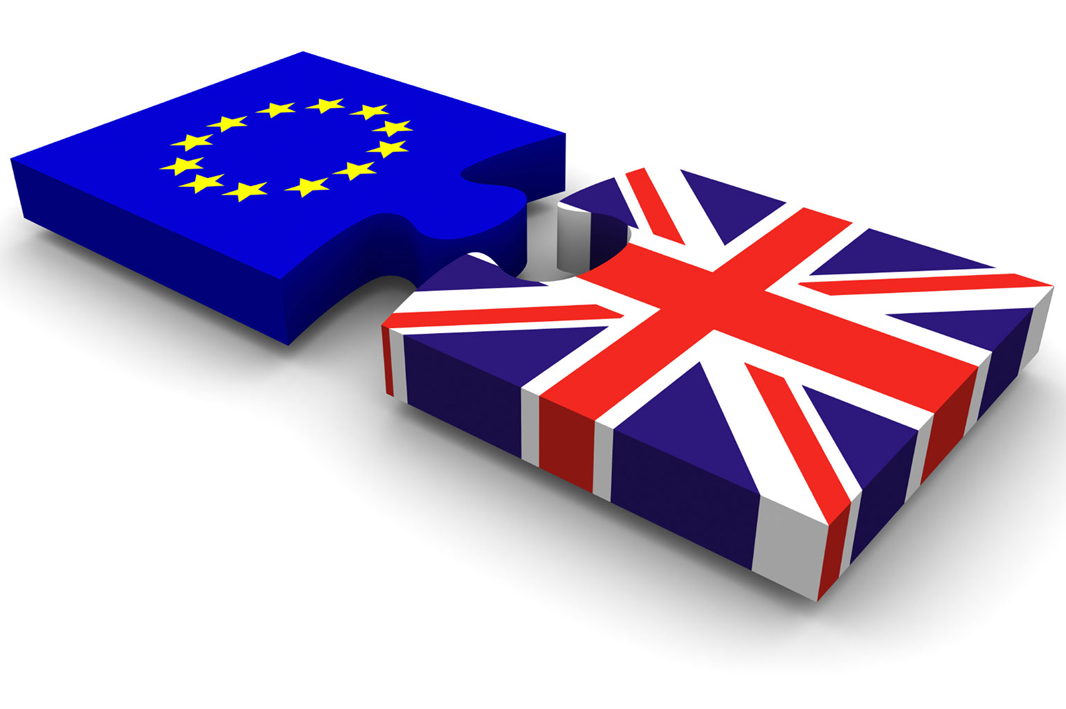 The events of this not-so-merry month of May have filled quite a few pages in quite a few diaries. There was the opportunity to juggle with the names of a ragbag of claimants to be Representatives of the People about the varying styles of organising local councils. Which led on to The Big One – the June Referendum to decide would British capitalism grope more fluently as part of a European combine – calling itself a Union even when unity is clearly absent from the relationships within it. This dispute has been bubbling along for some time, fertilising a number of groups such as Remain (for the Union) or Leave (against).
Pamphlet
In time for the Referendum the government produced a 14-page pamphlet which, apart from its absorbing photographs of things like a full supermarket basket and an untidy kitchen table, set out a case for Britain remaining within the EU (which Cameron is always careful to insist will be a 'reformed' Union). This was an official publication, carrying the government crest and it was delivered to every household in the country at a cost of 34p each and some might have thought that this was a very reasonable price to pay for so comprehensive an exercise in falsehood. The official excuse for the cost and the work involved was that the leaflet was in response to the results of a recent survey in which some 85 percent of the public expressed a need for the full facts about the Referendum. On the other side of the argument Boris Johnson blabbered a protest much as expected from him: it was, he said, 'crazy' that the government should spend such a lot of money in such a cause: 'Given that I think it's very likely it will be very biased and hysterical and warning unnecessarily about the risks of leaving the EU, I think it's a complete waste of money'. Which might have been more convincing except that Johnson is always liable to promote his political ambitions by speeches which can most suitably be pigeonholed as biased, hysterical and a waste of valuable resources. In any case the leaflet states a case which in many respects he should agree with: Britain will not join the Euro; will keep its own border controls; will impose tough new restrictions on migrants' access to the welfare system.
Leak
Meanwhile a well-publicised example of the propaganda style and tactics at work in the current dispute emerged from the other side – the so-called Brexit camp. This was in the form of an email from one Cleo Watson which saw the light of day through being leaked by, it was rumoured, Michael Gove, close ally and friend of David Cameron who once consoled him by naming him Lord Chancellor and Minister of Justice. But now Gove is opposing Cameron, he is among the Vote Leave camp and notoriously alert to involve himself in any act of ungrateful subversion. Cleo Watson asked senior NHS staff to support a letter, to be published a few days later, which argued that while the NHS is 'a great British institution that families rely on …it is being asked to make huge cuts at a time of rising demand. Patients are having to wait longer for treatment, hospital deficits are increasing and doctors are on strike after being told they must take a pay cut …' To stay in the EU would be incentive for the government to 'starve the NHS of its necessary financial support' – as Cameron and Hunt have done in the past. There is in this episode more than a suggestion of irony. But it cannot be ignored that members of the Vote Leave group who rely on the current NHS crisis for ammunition were recently on the other side, arguing that a sustainable Health Service demanded deeper cuts, restricted service, fewer doctors and nurses and longer waiting lists.
PFI
Cleo Watson presents herself as having skills in Strategic Communications in political campaigns which she has applied in jobs such as her recent – very brief – period as an intern for Michael Gove (whether that included responsibility for leaking documents is not known). Her boss at the Vote Leave campaign is Matthew Elliott, a regular advocate of cutting government spending, including those which he agrees would entail '…a painful process for public service workers'. A previous practitioner of this policy was the Blair government which applied the Private Finance Initiative (PFI) policy of encouraging private investment in, among other concerns, the NHS. In 2001 Jon Sussex of the Office of Health Economics recalled that in May 1997 the Blair government 'enthusiastically advanced PFI in all parts of the public sector'. Between then and 2001 some 85 percent of the funding of major NHS capital projects came from private sources , with PFI expanding from new hospital buildings to services such as information technology, scanners and so on. This policy was carried on by the Tory government under the 2012 Health and Social Care Act, so that in April 2015 the Minister of Health Jeremy Hunt signed a deal worth an estimated £780 million with a number of private firms to take over work done previously by the NHS. But there were serious questions to be asked about some of those firms. Vanguard had been in trouble over a programme of 'rushed' operations with serious complications for the patients. In one of the last PFI decisions by Labour's Health Secretary Andy Burnham the Hinchinbrooke Hospital in Cambridgeshire was handed over to Circle Healthcare, which in January 2015 was trying to withdraw after being assessed as 'inadequate' and itself rating the deal as 'no longer financially viable'.
The present Referendum about European Union is not the first. In 1975 the Wilson government organised one which resulted in a 67 percent vote in favour of membership of the European Economic Community. But since then enough problems have accumulated to cause another vote. Which should encourage all who participate to reflect on the mass of evidence about the persistent chaos of capitalism in Europe and across the world and to consider some response other than obediently opting for one side or the other in a contest between two disasters.
IVAN