2010s
>>
2016
>>
no-1339-march-2016
Material World: Dogs of War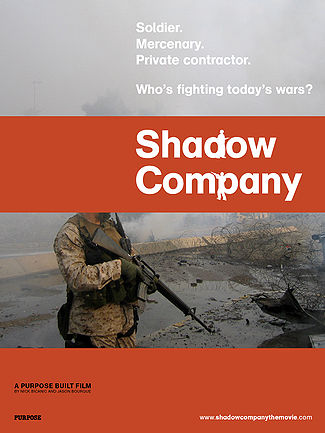 The use of mercenaries in warfare has a very long history but these days an insatiable need for security has fuelled the growth of today's private security industry. Technology allows private armies to punch above their weight. And military hardware and technology is ever cheaper, ever more available. Business is booming for a growing army of private military contractors. A common attraction about hiring mercenaries is that they can get away with things that you can't get away with if you're a national government. The American corporation Blackwater gained notoriety in 2007 after its hired guns killed 17 Iraqi civilians and seriously wounded 20 in Baghdad. The incident became known as the Nisour Square massacre.
A War on Want report Mercenaries Released, published in February on their website, reveals that private military and security companies (PMSCs) constitute a 'vast private industry, now worth hundreds of billions of dollars, [which] is dominated by UK companies reaping enormous profits from exploiting war, instability and conflict around the world.' Rather than regulating these 'dogs of war' the UK permit the mercenaries to police themselves with voluntary codes like the 2010 International Code of Conduct for Private Security Service Providers. Many countries, including the United States and the United Kingdom, are not signatories to the 1989 United Nations Mercenary Convention banning the use of mercenaries.
Fourteen companies, like flies around shit, have head offices in Hereford, where the SAS is based. War on Want estimates around 46 companies compete for recruits from the special forces. Most mercenary companies boast of their links to elite infantry units like the Royal Marines. The report notes that 'at the heart of the industry is a revolving door between PMSCs, military, intelligence and corporate worlds, with the interests of these sectors closely intertwined.'
Security giant G4S is the second-largest private employer on Earth with more than 625,000 employees. While some of its business is focused on routine bank, prison and airport security, G4S also plays an important role in crisis-zones right around the world. In 2008, G4S swallowed up Armorgroup, whose 9,000-strong army of guards has protected about one third of all non-military supply convoys in Iraq.
The Gulf petro-states are hiring poor people from around the world to take part in the hostilities in the Yemen civil war paid for by the wealthy Gulf States. The United Arab Emirates has hired hundreds of Colombian mercenaries to fight for it in Yemen, paying handsomely to recruit a private army of battle-hardened South American soldiers. The Colombians had entered the UAE posing as construction workers. In fact, they were soldiers for a secret American-led mercenary army being built by Erik Prince, the billionaire founder of Blackwater (re-named Xe and now Academi) and now in charge of his new company Reflex Responses, with a $529 million contract from the sheikdom according to the New York Times (15 May 2011). The Colombians' experience fighting leftist guerrillas and drug traffickers in their home country make them attractive recruits for the UAE and they are highly prized for their training in fighting guerrillas according to a source cited by the press agency AFP in Bogota, adding 'They want to make war an industry using Colombians as cannon fodder.'
An Australian, Mike Hindmarsh, a former senior Australian army officer, is the commander of the UAE's Presidential Guard, an elite unit and the only Arab force to undertake full military operations in Afghanistan, where they fought alongside American troops. The Presidential Guard has been lauded for playing a key role to re-install the exiled Yemeni government of President Hadi. Nor is Hindmarsh alone. It is not known how many Australians work for the UAE military but among those, a former Australian soldier and intelligence corps officer since February 2014 has been an adviser to the Presidential Guard, a former special operations commander in the Australian army has been a specialist adviser to the Presidential Guard since January 2013 and an evaluator for the Guard was previously a warrant officer in both the Australian and British armies. Yet another former senior commander in the Australian army is now in his fifth year as a senior adviser to the Guards.
In 2015 the Swiss government banned private military firms operating from inside its borders from taking part in foreign conflicts, however, the most famous of mercenary armies, the Pontiff's Swiss Guards, escape the prohibition that forbids recruitment of Swiss nationals for foreign armies. A similar proposal by War on Want to ban the organisation of mercenaries in the UK, and end what they call 'the privatisation of war', we fully expect, will die a death.
ALJO