September 2023 events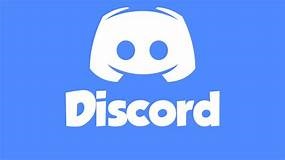 Some Socialist Party meetings/talks/discussions are online via Jitsi, and some are in-person. Certain branch and committee meetings are held on Discord. Please contact spgb.discord@worldsocialism.org for instructions on how to join Discord.
IMPORTANT NOTE
The planned switch to Jitsi has been abandoned due to recent unhelpful changes made to the Jitsi platform. Meetings will therefore continue to use Zoom until further notice.
Please click
https://zoom.us/j/7421974305
and wait to be admitted to the meeting.
Details of EC and branch business meetings can be found here
---
WORLD SOCIALIST MOVEMENT ONLINE MEETINGS
Sundays at 19.30 (IST) Discord
Weekly WSP (India) meeting
Friday 1 September 19.30 (GMT + 1)
Introduction to Jitsi
Friday 8 September 19.30 (GMT + 1)
Some misconceptions about the Labour Theory of Value
Speaker: Adam Buick
Friday 15 September 19.30 (GMT + 1)
Did you see the News?
Discussion on recent subjects in the news
Host: Doug McLellan
Friday 22 September 19.30 (GMT + 1)
What right-wing social media does to you
Speaker: Mike Foster
Friday 29 September 19.30 (GMT + 1)
How big an obstacle are ideas about 'human nature' to the spread of socialist ideas?
Speaker: Howard Moss
New Education Committee online sessions.
We plan to run several Wednesday evening sessions on the Socialist Party pamphlet: "Some Aspects of Marxian Economics" starting mid-October. We'll study at a leisurely pace and no previous knowledge is required. Open to members and non-members. To register, or for further details, email spgb.ed@worldsocialism.org
---
SOCIALIST PARTY PHYSICAL MEETINGS
Saturday 9 September, from 11.15am
Wigan Diggers Festival
The Socialist Party will have a stall at this event
Gerrard Winstanley Gardens, The Wiend, Wigan town centre, WN1 1PF
Sunday 24 September 12 noon -2pm
Literature stall outside Socialist Party premises, 52 Clapham High St London SW4 7UN
---
Cardiff Street Stall
Every Saturday 1 – 3pm
Capitol Shopping Centre
Queen Street (Newport Road end)
Weather permitting
---
Next article: Life and Times – Small change in the small claims ➤