January 2023 Meetings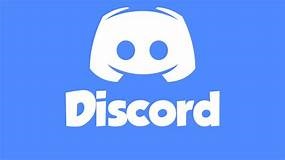 Some Socialist Party meetings/talks/discussions are online via Zoom, and some are in-person. Certain branch and committee meetings are held on Discord. Please contact spgb.discord@worldsocialism.org for instructions on how to join Discord.
To connect to any of our Zoom events, click https://zoom.us/j/7421974305 (or type the address into your browser address field) then follow the instructions on screen. You will enter a virtual waiting room – please be patient, you will be admitted to the meeting shortly.
Details of EC and branch business meetings can be found here
---

WORLD SOCIALIST MOVEMENT ONLINE MEETINGS
Friday 13 January 19.30 GMT (Zoom)
HAS THE CRYPTO BUBBLE FINALLY BURST?
Speaker: Paddy Shannon
After a catastrophic 2022 that saw $2tn wiped off global cryptocurrency values, and the high-profile collapse of FTX and the subsequent arrest of its owner, you might think the lustre has finally left the crypto world. And yet, Silicon Valley VC companies are pumping billions into crypto's latest new high-rolling venture, so-called Web3, the internet's supposed next incarnation using crypto tokens and the blockchain. WTF is going on, and what does it say about the direction capitalism is taking?
Friday 20 January 19.30 GMT (Zoom)
EXTINCTION REBELLION'S PLAN TO OVERTHROW THE GOVERNMENT
Speaker: Adam Buick
XR and its offshoots believe that 3.5 percent of the population practising determined civil disobedience can overthrow a government. Is their plan credible? Is it democratic?
Sunday 29 January 11.00 (Zoom)
Sunday morning discussion meeting
---
SOCIALIST PARTY IN-PERSON MEETINGS
LONDON
Saturday 28 January 3pm
THE REWARDS OF COMPETITION: A PRIZE WORTH FIGHTING FOR?
Speaker: Richard Field
Socialist Party Head Office, 52 Clapham High St, SW4 UN (nearest tube: Clapham North)
Party News
New branch
A new branch, Yorkshire Regional Branch, has been formed, meeting in Sheffield.
The branch meets on the last Saturday of each month (this month on 28 January) at 1pm in The Rutland Arms, 86 Brown Street, Sheffield City Centre, S1 2BS (approx 10-minute walk from railway and bus station).
All welcome. Anyone interested in attending should contact for confirmation of meeting:
Fredi Edwards, tel. 07746 230 953 or email fredi.edwards@hotmail.co.uk
Twitter accounts
West Midlands branch have set up their own Twitter account: @SPGBWM
The Socialist Party's national Twitter account is @OfficialSPGB.
Glasgow Branch monthly leafleting and social
Various locations and venues around the city
Call Paul on 07484 717893 for further details
Cardiff Street Stall
Every Saturday 1 – 3pm
Capitol Shopping Centre
Queen Street (Newport Road end)
Weather permitting
---