2020s
>>
2022
>>
no-1419-november-2022
November 2022 Meetings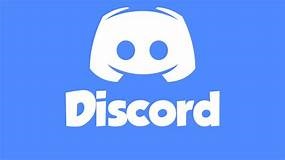 Some Socialist Party meetings/talks/discussions are online via Zoom, and some are in-person. Certain branch and committee meetings are held on Discord. Please contact spgb.discord@worldsocialism.org for instructions on how to join Discord.
To connect to any of our Zoom events, click https://zoom.us/j/7421974305 (or type the address into your browser address field) then follow the instructions on screen. You will enter a virtual waiting room – please be patient, you will be admitted to the meeting shortly.
Details of EC and branch business meetings can be found here
---

WORLD SOCIALIST MOVEMENT ONLINE MEETINGS
Sunday 13 November 11.00 GMT (Zoom)
CENTRAL ONLINE BRANCH MEETING
To join the meeting contact spgb.cbs@worldsocialism.org to get an invite.
Friday 4 November 19.30 GMT
DID YOU SEE THE NEWS? (Zoom)
Host: Paddy Shannon
Friday 11 November 19.30 GMT
COMMUNISM IN AMERICA (Zoom)
Speaker: Bill Martin
Should we all just club together and buy a Scottish island and build a commune on it? This talk will look at the history and role of communes in America, and how they helped shape the socialist movement worldwide.
Friday 18 November 19.30 GMT
WHAT ABOUT THE WORLD CUP? (Zoom)
Speaker: Darren O'Neill
Sunday 27 November 11.00 GMT (Zoom)
ASIA LIVE (Zoom)
Regular Sunday morning discussion meeting
---
SOCIALIST PARTY IN-PERSON MEETINGS
LONDON
Saturday 26 November 3pm
HOW MISS MARPLE CAUSED THE FINANCIAL CRASH
Speaker: Bill Martin
Socialist Party Head Office, 52 Clapham High St, SW4 UN
(nearest tube: Clapham North)
---
Glasgow Discussion Meeting
Second Saturday of each month at The Atholl Arms Pub, 134 Renfrew St, G2 3AU. Let's get together for a beer and a blether. 2pm onwards. 2 minutes' walk from Buchanan Street Bus Station. For further information call Paul Edwards on 07484 717893.
Yorkshire Discussion Group
If you live in the Yorkshire area and are interested in the Socialist Party case you are very welcome to attend our forums which currently alternate on a monthly basis either on Zoom or physical meetings in Leeds. For further information contact: fredi.edwards@hotmail.co.uk
Cardiff Street Stall
Every Saturday 1 – 3pm
Capitol Shopping Centre
Queen Street (Newport Road end)
Weather permitting
---