Bird's Eye View – Going Nowhere / Tatchell / Shoot to Kill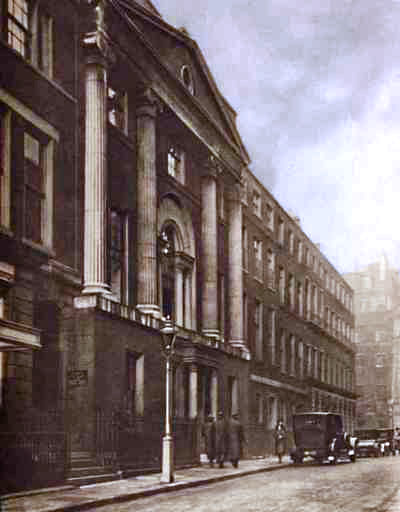 Going Nowhere
'It was once home to some of the world's most celebrated radicals and changemakers including Karl Marx, Charles Dickens and Nelson Mandela, but now the Royal Society of Arts has become the centre of a bitter battle over trade union recognition. Nearly half the workforce below senior manager level at the 270-year-old charity's headquarters in central London have joined the Independent Workers' union of Great Britain, with most staff, in and outside the IWGB, backing unionisation. But the RSA's executive team led by new chief executive Andy Haldane, a former chief economist at the Bank of England and government levelling-up adviser, has refused three times to voluntarily recognise the union, which would give the workers' elected representatives the ability to negotiate pay and conditions' (Guardian, 9 October, bit.ly/3ROB64g).
Should we really be surprised? There are clues in the RSA's charitable status and its full name: The Royal Society for the Encouragement of Arts, Manufactures and Commerce. Another clue is provided by reading the list of recipients of the Society's Albert Medal. Scientists feature prominently, but the list is also peppered with parasites including Prince Albert's wife, their eldest son, two great grandsons, QE2, etc., plus Field Marshal Jan Christian Smuts and Winston Churchill. The obvious odd one out, and more deserving than most of the gong given in recognition of the 'creativity and innovation of those that work to tackle some of the world's intractable problems' is Peter Tatchell. For him solving such problems requires us to:
'Be sceptical, question authority, be a rebel. Do not conform and don't be ordinary. Remember, all human progress is the result of far-sighted people challenging orthodoxy, tradition and rich, powerful, vested interests. Be daring, show imagination, take risks. Fight against the greatest human rights violation of all: free market capitalism, which has created a world divided into rich and poor, where hundreds of millions of people are malnourished, homeless, without clean drinking water and dying from hunger and preventable diseases. Don't accept the world as it is. Dream about what the world could be – then help make it happen (Honorary doctorate acceptance speech, 26 July 2010).
Hear our debate with him at bit.ly/3Cy11HN.
Tatchell again
'It is quite evident that the Soviet system today represents the exact opposite of almost everything that the left in the West is striving for – obsessive state secrecy rather than freedom of information, centralised bureaucratic control instead of devolved decision making and public accountability, total state power over the individual as opposed to inalienable civil liberties, authoritarian economic management rather than trade union freedom and industrial democracy, and a government-manipulated media instead of greater diversity and choice in news and information sources' (Democratic Defence. London, GMP Publishers. p. 36, 1994).
He is not alone here. Writing seventy years earlier, Sylvia Pankhurst observed:
'The Russian workers remain wage slaves, and very poor ones, working, not from free will, but under compulsion of economic need, and kept in their subordinate position by a State coercion which is more pronounced than in the countries where the workers have not recently shown their capacity to rebel with effect' (Workers' Dreadnought, 1924, bit.ly/3SZ7kLD).
If Albert gongs were given posthumously, Sylvia would likely be the odd one out. Meanwhile, 'Singer and actress Beverly Knight (MBE!) will star as suffragette leader Emmeline Pankhurst in highly anticipated musical Sylvia at The Old Vic theatre. Following its first appearance as a work-in-progress show at the famous London venue in 2018, Sylvia will return for a limited run from January 27 to April 1 2023. The funk, soul and hip-hop musical tells the story of Pankhurst and her daughter Sylvia, played by Sharon Rose. It was originally commissioned to mark the centenary of the Representation of the People Act 1918 and the end of the First World War' (Express & Star, 6 October, bit.ly/3D0l1ob). Sylvia's mother and sister, Emmeline and Christabel, were supporters of militarism and empire, urged women to aid industrial production and encouraged young men to fight. They became prominent figures in the infamous white feather movement, which was composed of women who handed out white feathers, considered a symbol of cowardice, to men not in uniform during WW1 in order to shame them into enlisting. We can only guess as to which issues will be skirted over or distorted.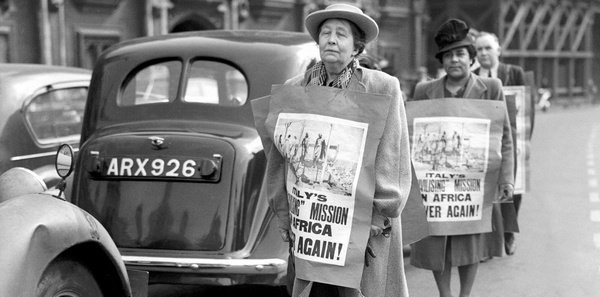 We Come in Peace — Shoot to Kill
Further examples of inappropriately named and/or awarded gongs abound. The Nobel Peace Prize list is littered with them. Abiy Ahmed Ali, the prime minister of Ethiopia since 2 April 2018 won the 2019 Prize for his work in ending the 20-year post-war territorial stalemate between Ethiopia and Eritrea. Yet as early as January 2021 Simon Tisdall of the Guardian wrote that the gong should be returned as:
'Despite Abiy's claims that the war is over and no civilians have been harmed, sporadic fighting continues, an analyst familiar with government thinking said. Thousands of people have died, about 50,000 have fled to Sudan, and many are homeless, sheltering in caves. Intentional artillery attacks have destroyed hospitals and health centres in an echo of the Syrian war, the analyst said. Meeting this month in Mekelle, Tigray's capital, aid workers complained Ethiopia's government was still hindering relief efforts and demanded full access. "People are dying of starvation. In Adwa, people are dying while they are sleeping. [It's] the same in other zones," a regional administrator, Berhane Gebretsadik, was quoted as saying. But there has been scant response from Addis Ababa'.
This year's recipient is the Ukraine-based Center for Civil Liberties, headed by Oleksandra Matvichuk. Shortly before the award in an interview with The Intercept she stated, 'WHAT WE NEED TODAY IS WEAPONS' (sic) (7 October, bit.ly/3RP28bI).
---
Next article: Material World – Pillaged and plundered for green capitalism ⮞