50 Years Ago – The Thirteen Derry Dead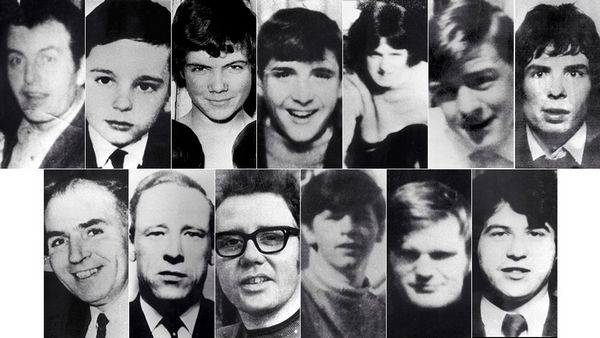 On Sunday 30 January thirteen men were shot dead in Derry as the British Army moved in to halt a march held in defiance of the Stormont government's ban. The immediate result was an upsurge of Irish nationalism, both in the South and amongst the Catholic minority in the North.
The thirteen Derry dead has completed the alienation of the Catholic population of Northern Ireland from the regime there. After fifty years of passively accepting the role of what its first Prime Minister called "a Protestant parliament for Protestant people", they are now actively rejecting its authority—to the extent of regarding the IRA as a useful counter to the British Army which is virtually occupying their ghettos in Belfast and Derry as well as whole towns such as Newry and Strabane where they form the overwhelming majority of the population. (…)
The tragedy of Northern Ireland is that the present political division of the working class there reflects yesterday's divisions amongst the Irish capitalist class, divisions which now have no relevance even for capitalism since both Britain and Ireland are about to join the Common Market and since the same international companies have investments both sides of the Border.
Our advice to the worker in Northern Ireland is, first: Do not do anything, in word or deed, which might encourage further killings of your working-class brothers, whether Protestant or Catholic or, for that matter, British soldiers. And, secondly: Think carefully about the situation to see if the issue of a United Ireland versus a British Ulster is worth a single drop of working-class blood. (,,,)
Would the working class be worse or better off under one or the other? Would there be anything to choose between the two "solutions"? Surely, in both a British Ulster or a United Ireland, the workers' standard of living would be much the same. So would the slums, the unemployment and the other problems of capitalist society. And world Socialism would remain the only solution to these problems. The only difference would be the colour of the flag that would fly over the government buildings in Belfast: Union Jack or Irish Tricolour? Is this an issue worth killing and being killed over? No, Socialists reply, a thousand times No!
(Socialist Standard, March 1972)