School Report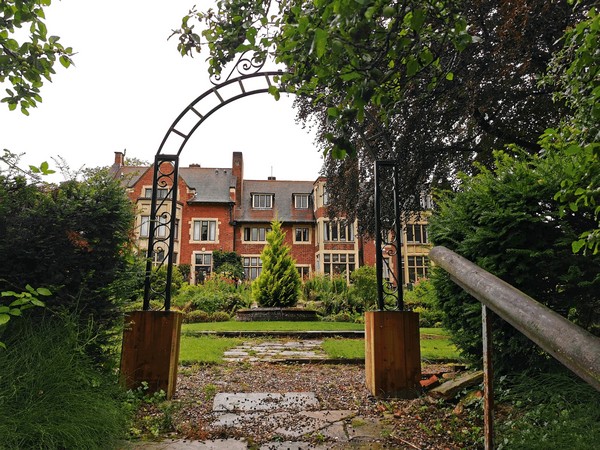 The Socialist Party's Summer Schools have been held at Fircroft College in Birmingham for many years, although last year the pandemic shifted the event online. So it was with both relief and eagerness that we were able to return to Fircroft in August for a weekend around the theme 'After The Revolution: Life In A Socialist World'. Just over thirty of us made the journey to Brum, both regulars and new faces, party members and others interested in socialism.
The event included five sessions, starting on the Friday evening with Richard Field, who in his thought-provoking talk 'Socialist Recipes', considered some of the freedoms which will come in a socialist society where everyone has equal access to goods and services. The following morning, Glenn Morris discussed William Morris' novel set in a post-capitalist society, News From Nowhere, ending his talk with a well-received update he had written, a conversation looking back on the struggles of living in capitalism. The topic of utopias and science fiction was continued by Leon Rozanov, who asked what ideas about a socialist future can be found in works such as Ursula Le Guin's The Dispossessed, Walden Two by B F Skinner, Marge Piercy's Woman on the Edge of Time, and the series set in the 'Noon Universe' by Boris and Arkady Strugatsky. For Saturday evening's session, Carla Dee ran a fun workshop where we could use our imaginations to design the kind of socialist town or high street we would like to see, with features such as free 3D printer booths and communal allotments. Paddy Shannon rounded off the weekend by asking us to consider an alternative model of democratic decision-making, based not on elected representatives but opting-in to decide on whatever issues we can relate to. Each of the talks was followed by plenty of lively and thoughtful discussion. As the first 'hybrid meeting' for the Socialist Party, the talks were broadcast live through the Discord platform, allowing those who couldn't make it to Birmingham (some in other countries and continents) to take part. Recordings of the talks are now available on our website.
Between the sessions, there was plenty of time to explore the venue's gardens, browse the bookstall, read the event's publication and look at the exhibition on what the Party has said about a future socialist society over the decades. In particular, the weekend was also a great opportunity to catch up with friends and comrades who we haven't been able to see in person for much too long. After other meetings, we have to make the journey back home or, more recently, just switch off our computers. Being a residential event, Summer School lets us chat over a meal or while sitting in the lounge until the small hours, with only a short amble to our rooms afterwards. And Fircroft College is an ideal setting, with excellent facilities and catering, and a timely ethos of reducing its impact on the environment. When the event came to a close on Sunday, we left with happy memories of an enjoyable weekend in good company. Plans have already begun for next year's Summer School, with Fircroft booked for 19th – 21st August.
Summer School 2021 recordings are here.