2020s
>>
2021
>>
no-1400-april-2021
Meetings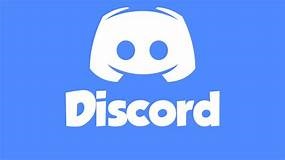 All Socialist Party meetings/talks/discussions are currently online on Discord. Please contact spgb.discord@worldsocialism.org for instructions on how to join.
---
Friday 2 April
FRIDAY NIGHT CHAT 7.30pm
No subject, just informal chat for a change.
Saturday 03 April
EXECUTIVE COMMITTEE MEETING, 1pm
Wednesday 7 April
"DID YOU SEE THE NEWS?" 7.30pm
General current affairs quiz and discussion.
Friday 9 April
FRIDAY NIGHT TALK 7.30pm
UNWRAPPING DEMOCRACY: WHAT AND HOW?
With digital technologies as a core of social organisation of the future, a look deeper into what democracy really is, and why it often fails. Can we reinvent the concept of the rule of the people?" Speaker: Leon Rozanov
Wednesday 14 April
THE FAQ WORKSHOP, 7.30pm
WHAT REFORMS MIGHT SOCIALISTS WELCOME?
We oppose reformism, but keep an open mind on reforms which might benefit the working class. What are some past examples, and are there any today which we welcome?
Friday 16 April
FRIDAY NIGHT TALK 7.30pm
THE SOCIAL NATURE OF MUSICAL TASTE
Deconstruct the idea that musical taste (or any art form) is purely subjective.
Speaker: Wez
Wednesday 21 April
THE FAQ WORKSHOP, 7.30pm
RE-IMAGINING THE SOCIALIST STANDARD
What would give it wider appeal, or perhaps make it more fun, without dumbing down its ideas?
Friday 23 April
FRIDAY NIGHT TALK 7.30pm
THE CLIMATE AND BIODIVERSITY CRISIS
Speaker: Glenn Morris
Wednesday 28 April
THE FAQ WORKSHOP, 7.30pm
SOCIALIST DESERT ISLAND FILMS
We've done books, we've done music, now it's cinema's turn. Films don't just entertain, they also portray social realities. What films would you recommend to someone interested in socialism?
Friday 30 April
FRIDAY NIGHT TALK 7.30pm
VIRTUAL MAY DAY RALLY
Speakers: Howard Moss & Bill Martin