2020s
>>
2021
>>
no-1399-march-2021
Meetings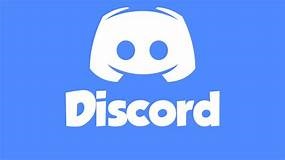 All Socialist Party meetings/talks/discussions are currently online on Discord. Please contact spgb.discord@worldsocialism.org for instructions on how to join.
---
Wednesday 03 March
"DID YOU SEE THE NEWS?" 7.30pm
General current affairs quiz and discussion. Note the word 'quiz' to add fun, and why not?
Friday 05 March
FRIDAY NIGHT TALK, 7.30pm
FAME AND FORTUNE
Speaker: Mike Foster
Celebrity status isn't just reserved for a distant few; thanks to social media and 'reality TV' any of us can have the opportunity to be famous with millions of fans. This widening of the definition of 'celebrity', and also the technological changes in how we consume the media, have been fuelled by what makes the most money. This talk looks at the economic power which celebrity status attracts, and also what this means for both celebs and ourselves.
Saturday 06 March
EXECUTIVE COMMITTEE MEETING, 1pm
Wednesday 10 March
THE FAQ WORKSHOP, 7.30pm
LEADERS AND LEADERSHIP
Socialists oppose leaders, but what about leadership and do we really understand what it means?
Friday 12 March
FRIDAY NIGHT TALK, 7.30pm
TECHNOCRACY: SWERVING A REVOLUTION (UNLESS WE GET THERE FIRST)
Speaker: Carla Dee
The market system is in chaos and seems no longer fit for purpose, even for the 1%. How will our power structure survive? What's behind our politicians opportunistic pandemic slogans like 'the system's not working' and 'build back better'?
Wednesday 17 March
THE FAQ WORKSHOP, 7.30pm
SOCIALIST DESERT ISLAND DISCS
Paul Edwards presents.
We've talked books, now it's time to talk music. What are the bands and tunes that most inspire socialists?
Friday 19 March
FRIDAY NIGHT TALK, 7.30pm
WHAT IS POST-SCARCITY?
Many apologists for capitalism are claiming, as they did in the 1960s, that technological developments under capitalism will gradually lead to a society of leisure and abundance. Peter Joseph explains why this won't and can't happen and also looks at what 'post-scarcity' means. Does it means 'a universal abundance of everything' or the technically efficient, non-wasteful use of resources to satisfy everybody's likely material needs?
Wednesday 24 March
THE FAQ WORKSHOP, 7.30pm
7 REASONS WHY YOU SHOULDN'T WATCH 'THE WALKING DEAD'
Box-set bingeing is the new pandemic norm, but what ideological messages are we soaking up as we're stretching out with a beer on the sofa? Here's one fun but insidious example as a case study.
Friday 26 March
FRIDAY NIGHT TALK, 7.30pm
INDUSTRIAL REVOLUTIONS
Speaker: Andy Thomas
How the digital revolution hit the printing industry and how it swept away traditional craft skills (typesetting, platemaking etc). It demonstrated many of the key features of industrial revolution: destruction of traditional skills and the unionisation that went with it; temporary restoration of the rate of profit; automation and AI increasingly replacing human intervention with implications for accelerating future industrial revolutions (eg the 'lights out' printing plant). Such revolutions also raise many interesting questions about what kind of manual skills might we want to keep in a socialist society and why.
Wednesday 31 March
OPEN MIC NIGHT, 7.30pm
A chance for non-members to have a say
We hear from Tony, an anarchist and IWW member, who will give us some thoughts on the syndicalist perspective, followed by discussion.