2020s
>>
2021
>>
no-1398-february-2021
Meetings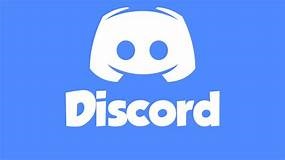 All Socialist Party meetings/talks/discussions are currently online on Discord. Please contact spgb.discord@worldsocialism.org for instructions on how to join.
---
Wednesday 03 February
"DID YOU SEE THE NEWS?" 7.30pm
General current affairs discussion
Friday 5 February
FRIDAY NIGHT TALK, 7.30pm
MURRAY BOOKCHIN AND SOCIAL ECOLOGY
Speaker: Nick Sampays
Bookchin's basic ideas: Social hierarchy emerged through gerontocracy, priestly class, patriarchy, male hunters and war. Domination of human by human led to domination of nature. Hierarchy preceded capitalism, therefore even in a classless society hierarchy would still remain if not addressed. Political vision – Confederalism: direct democracy through local assemblies, delegates to administrative councils linked together through a network of confederations; bottom-up structure. Has this any relevance or possible utility to the Socialist Party?
Wednesday 10 February
THE FAQ WORKSHOP, 7.30pm
HOW SCIENTIFIC IS SOCIALISM?
We talk about the socialist case as an evidence-based theory, as distinct from a moral or religious creed, but it can't be a scientific theory in the strictest definition of the term. To what extent are we entitled to call ourselves scientific?
Friday 12 February
FRIDAY NIGHT TALK, 7.30pm
WHAT IS THE INCENTIVE TO WORK IN A SOCIALIST SOCIETY?
Speaker: Robin Cox
Why do we so often see work as a mere 'disutility' requiring 'compensation'? Can work ever be organised completely on the voluntaristic principle of 'associated labour'? In what way might we give according to ability, while taking according to our needs, in a socialist society?
Wednesday 17 February
SPECIAL FAQ, 7.30pm
THE SPEAKER'S TEST Pt 4
Concluding our discussion of the questions.
Friday 19 February
FRIDAY NIGHT TALK, 7.30pm
THE MINIMUM-MAXIMUM MUDDLE
Speaker: Mark Znidericz
That a socialist party should have a minimum programme of 'immediate demands' to be achieved within capitalism as well as the 'maximum' programme of socialism is alluring. It is seemingly practical, blessed by tradition (Marx, Engels, Kautsky, Luxemburg), an empathetic reaction to need, and offers propaganda opportunities. How we as a party could counteract that allure.
Wednesday 24 February
THE FAQ WORKSHOP, 7.30pm
IVORY TOWER, OR NO MAN'S LAND?
The Left commonly accuse us of living in an ivory tower and 'not engaging in the class struggle', and even being stuck in a No Man's Land between two warring classes. What is the justification for this view, and what might we do about it?
Friday 26 February
FRIDAY NIGHT TALK, 7.30pm
UNLIKELY CENTENARY: A HUNDRED YEARS OF NORTHERN IRELAND
Speaker: Kevin Cronin
The imminent marking of the anniversary of 100 years of the existence of the United Kingdom of Great Britain and Northern Ireland seems to be passing under the radar. This is strange as under capitalism, most national governments are keen to publicise and celebrate important events in their nation's historical narrative to legitimise the existence and operation of the state and to reinforce the identity between the state and its citizenry. This talk will explore why this is not the case in this instance and why it may be of interest to socialists.