Party News – Discord in the Ranks
It's not like socialists to curl up our tootsies and give up at the first sign of trouble, so we're not likely to let a once-in-a-century global pandemic cramp our style.
Instead, like many others during the current lockdown, we are responding to
physical restrictions on meeting by going online. We're using the audio-only Discord system to save bandwidth, and because most of us are not sufficiently photogenic to want to look at each other every day.
The system works pretty well and we've already held a couple of online talks, as well as several branch and Executive Committee meetings. It's not been entirely plain sailing of course, with some members having to drag headphones or microphones out of attics or cellars only to discover that they last worked efficiently when Sony Walkmans were still a new fad.
Others have had computer problems as Discord doesn't work with very old operating systems, or with the super-restrictive Windows S. Actually Discord was originally designed for gamers, who tend to a) be digital natives and b) have state-of-the-art gear.
Many socialists, it is fair to say, do not belong to this social demographic, so online conferencing software can be something of an uphill struggle. That's why, for the next few weeks, there will always be someone on the server, ready to talk or answer user questions, at 12 noon and again at 7.30pm, UK BST, unless there's an evening talk on.
Still, we're making progress, with around 50 members online at the time of writing. Companion parties have got involved too, with members from the USA, Canada, Europe, Japan and India.
And of course visitors are very welcome too, and are free to join any online Discord meeting just as they would be free to attend any physical meeting by the Socialist Party or its companion parties. This is a great opportunity to chat to socialists from around the world without leaving your house!
And if anyone is thinking of joining, having a live chat about it with members is much more fun and informative than simply filling in a form on the website.
If you'd like to drop in and chat to us online, or come to one of our talks or other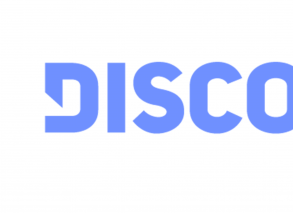 events, just drop us a line to spgb@worldsocialism.org and ask for an invite.
You can hear some of our recent discussions on our Audio files.
Note:'Online audio talks can occasionally be patchy due to heavy internet traffic during the virus lockdown, but please don't give up listening as the interference is only temporary'.