2010s
>>
2018
>>
no-1361-january-2018
Exhibition Review: 'No Man's Land – Women's Photography and the First World War'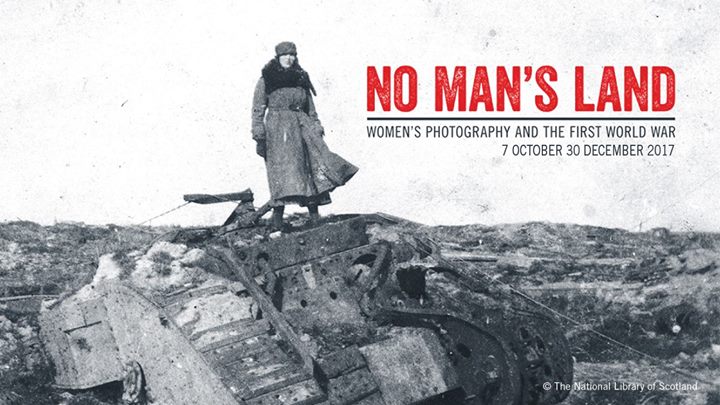 The simple view of the First World War in gender terms is that men did the fighting while women, who were not allowed to fight, took many of their places on the 'Home Front'. But an exhibition 'No Man's Land: Women's Photography and the First World War', seen at the Impressions Gallery in Bradford, shows that this is only part of the story. The Bradford exhibition closed at the end of December, but will be touring this year and next to Bristol, Leigh and Bishop Auckland.
The work of three women photographers during and shortly after the war is featured. Florence Farmborough was working as a governess in Russia when the war broke out. She volunteered for the Red Cross and was assigned to a mobile military unit of the Russian army; her photos are among the few of the Eastern Front taken by a woman. Olive Edis was the first officially-commissioned British woman photographer sent to a war zone, in Northern France and Flanders, though this was only in 1919. Mairi Chisholm set up a first-aid post in Flanders and took many photos throughout the war using a small snapshot camera.
All three depicted women who were employed in war zones, mainly as nurses, but also in other roles, such as ambulance drivers and welders. They variously showed men and women relaxing behind the lines, playing on swings, for instance. There are no photos of combat, but there are a number showing corpses and ruined buildings; as Chisholm noted, 'One sees the most hideous sights imaginable, men with their jaws blown off, arms and legs mutilated'.
There are in addition photos by three contemporary women photographers. The most powerful of these are by Chloe Dewe Mathews, showing locations where WW1 Belgian, British and French soldiers were shot (or imprisoned prior to being shot) for cowardice or desertion; in many cases they were in reality suffering from shell shock. The photos are taken in the same season as the original events and at the same time of day. The scenes are bleak and extremely moving.
PB