2010s
>>
2016
>>
no-1345-september-2016
Exhibition Review: 'The Lost Boys'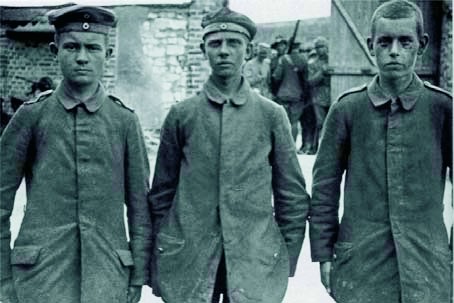 John Parr was killed on 21 August 1914 in Belgium, and was the first British soldier killed by enemy action in World War One. He was only seventeen, and presumably had lied about his age in order to enlist when he joined the Middlesex Regiment in 1912. The lower age limit for service in the British Army was nineteen, but in reality an estimated quarter of a million underage soldiers fought in the First World War. Recruiters were not always as insistent as they might have been on verifying people's ages, especially after the war had begun, and in fact often encouraged volunteers to be less than truthful about their age.
A small but informative exhibition 'The Lost Boys' has been on display in the library of Manchester Metropolitan University. It does not in fact contain a vast amount of material relating to underage soldiers, though an accompanying leaflet is helpful, but features a lot of other memorabilia, and related ceramics created by students from Stoke-on-Trent and surrounding areas. Two 'potters battalions' were raised by a descendant of the founder of the Wedgwood company. Some ceramic figures commemorate the football matches between soldiers from the two sides on the Western Front that took place on Christmas Day 1914 during an unofficial truce.
One display case features books aimed at young people that romanticise the war. Sample titles are With Haig on the Somme and Under French's Command (the latter authored by 'Captain Brereton'). Four lithographic prints by Muirhead Bone, the first official British war artist, illustrate the destruction visited on many French and Belgian towns.
Nowadays the British Army's minimum recruitment age is just sixteen, though soldiers have to be eighteen before they can serve in operations; this was changed after seventeen-year-olds had fought in the Gulf War and Kosovo. Some people have objected to such a low recruitment age, but Tim Collins, an Iraq War commander, wrote, 'If we stopped recruiting bright 16 and 17-year-olds, we would destroy the opportunities currently afforded to these young people' (Mail Online 19 May 2013). This means the opportunity to kill and be killed for the ruling class, just as a century ago.
PB