April 2022 Events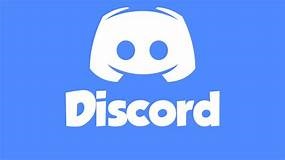 Some Socialist Party meetings/talks/discussions are hybrid or online on Discord. Please contact spgb.discord@worldsocialism.org for instructions on how to join.
Details of EC and branch business meetings can be found here
---
WORLD SOCIALIST MOVEMENT ONLINE MEETINGS
Sundays at 19.30 (IST)
Weekly WSP (India) meeting
Sunday 3 April 11.00 GMT + 1 on Zoom
CENTRAL BRANCH MEETING
Anyone wishing to join in should contact:- spgb.cbs@worldsocialism.org to arrange an invite.
Friday 8 April 19.30 GMT +1
DID YOU SEE THE NEWS?
General current affairs discussion
Host: Dougie McLellan
Friday 15 April
No Meeting (Easter Holiday)
Friday 22 April
No Meeting
Saturday 23 April 10.00 to 17.30 GMT +1
Sunday 24 April 10.00 to 17. 30 GMT + 1 (if required)
SOCIALIST PARTY OF GREAT BRITAIN CONFERENCE (HYBRID)
Sunday 1 May 11.00 GMT + 1
VIRTUAL MAY DAY RALLY
---
SOCIALIST PARTY IN-PERSON MEETINGS
LONDON
Saturday 23 April 10am to 5.30pm
Sunday 24 April March 10am to 5.30 pm (if required)
ANNUAL CONFERENCE
Socialist Party Head Office, 52 Clapham High Street, London SW4 7UN. Visitors Welcome. Can be followed on Discord (see above).
MANCHESTER
Saturday 9 April, 2pm
THE REAL WAY TO END AUSTERITY
Friends Meeting House, Mount Street, Central Manchester
Monday 2 May, from around 12.00
BURNLEY MAY DAY FESTIVAL
Towneley Park, Todmorden Road, Burnley, BB1 3RQ
The Socialist Party will have a stall at this event
Glasgow: Second Saturday of each month at The Atholl Arms Pub, 134 Renfrew St, G2 3AU Let's get together for a beer and a blether. 2pm onwards. 2 minutes walk from Buchanan Street Bus Station. For further information call Paul Edwards on 07484 717893.
Yorkshire Discussion Group
If you live in the Yorkshire area and are interested in the Socialist Party case you are very welcome to attend our forums which currently alternate on a monthly basis either on Zoom or physical meetings in Leeds. For further information contact: fredi.edwards@hotmail.co.uk
Cardiff Street Stall
Capitol Shopping Centre
Queen Street (Newport Road end)
Every Saturday 1 – 3pm
Weather permitting