Meetings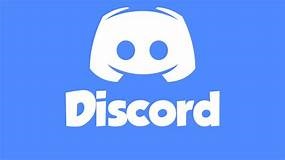 All Socialist Party meetings/talks/discussions are currently online on Discord. Please contact spgb.discord@worldsocialism.org for instructions on how to join.
Details of EC and branch business meetings can be found here
---
Friday 1 October 19.30 BST (GMT + 1)
Did you see the news?

Host: Paddy Shannon
General current affairs discussion
Sunday 3 October 12 noon (BST)
Central Branch: Regular first Sunday of the month meeting
Sundays at 19.30 (IST)
Weekly WSP (India) meeting
Friday 8 October 19.30 BST (GMT + 1)
Who will pay for Social Care?

The Tory election manifesto promised no rise in income tax, VAT or National Insurance but the government has just announced an increase in this last to pay for social care. Who will pay for this in the end: wage-earners, the young, employers? Speaker: Adam Buick
Friday 15 October 19.30 BST (GMT + 1)
No Meeting. ADM the next day.
Saturday 16th October 10.30 – 5.30 (GMT +1)
Sunday 17th October 10:30 – 4.30 (GMT + 1)
AUTUMN DELEGATE MEETING
Held at our offices in 52 Clapham High Street, London SW4 (nearest tube station: Clapham North).
Like all our meetings, this is open to the general public. It can also be followed on Discord.
Friday 22 October 19.30 BST (GMT + 1)
Is socialism becoming fashionable?

Speaker: Paddy Shannon
For various reasons including global warming, job and housing insecurity, and pessimism about the future, young people are increasingly turning away from capitalism and towards socialist and Marxist ideas, at least according to a right-wing think-tank. Is this a real trend, or a false dawn being touted by excitable media commentators?
Sunday 31 October 10am GMT
Reading Capital as Crisis Theory

Speaker: Mike Schauerte
Marx never completed a planned book on crisis, but the three volumes of Capital can be read as a theory of crisis that reveals the fundamental contradictions that explode (and are temporarily resolved) in a crisis.
Yorkshire Discussion Group
If you are living in the Yorkshire area and are interested in the Socialist Party case you are invited to attend our forums which currently alternate on a monthly basis either on Zoom or physical meetings in Leeds. For further information contact: fredi.edwards@hotmail.co.uk
Cardiff Street Stall
Capitol Shopping Centre
Queen Street (Newport Road end)
Every Saturday 1 – 3pm
Weather permitting