The trade in footballers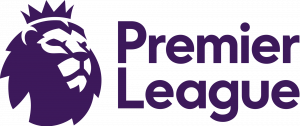 English Premier League (EPL) football clubs will be returning to the former transfer window closing date of 13 August. This decision was made at a three-hour–long shareholders meeting that took place in London on 6 February.
For the last two years the windows closure date has taken place on the eve of the new Premier League season. This arrangement caused frustration for English clubs as their football counterparts in Europe continue to buy and sell players because their transfer windows allow them to continue trading in the market and thereby giving them an 'unfair advantage'. A leading critic amongst others of the European advantage in the transfer market this season has been Maurice Pochettino, the ex–Tottenham Hotspur manager, who has made no bones about the restless effect it has had on some of his players, citing Christian Eriksson in particular.
During the English closure period, foreign clubs consider strengthening their squad by making discreet and indiscreet enquiries as to whether a particular club would consider selling one or more of their top players for the forthcoming season. Individual players, upon learning from their agent or possibly from a newspaper article that the enquiring football club would be prepared to pay a large sum of money to procure their services (and increase their wages), may be sorely tempted to leave their parent club, especially if they are feeling unsettled.
So despite the large sum of money that premier footballers earn from their skills, they are in fact traded on the 'market' in much the same way as commodities in 'futures markets' are sold on financial exchanges. Each year the January Sales remind us that people will queue for hours in the cold to buy a fur coat or a desired consumer durable on sale at a reduced price.
In a socialist society where money no longer exists, people wishing to play football will be free to discuss their playing options, while goods and services created by the people will no longer be subject to the whims and caprices of a capitalist market system.
KEVIN