50 Years Ago – Raising of the School Leaving Age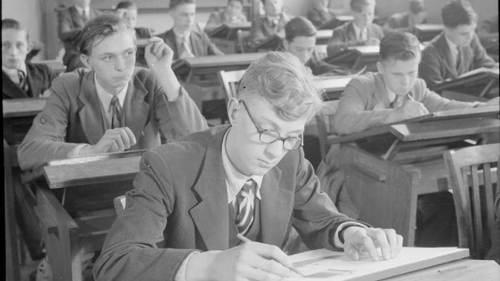 From next year pupils whose fifteenth birthday falls on or after 1 September, 1972, will have to remain at school for one year more than they would otherwise have done, although it must at once be made clear that many children already stay on at school quite voluntarily. In fact there is an average of some 60 percent of the age group throughout the country already doing so. This figure must, however, be considered further to establish precisely where the problems are likely to arise. It does not follow that 60 percent in every area stay on at school; the incidence varies from about 68 percent in Greater London and the South to some 42 percent in the East Midlands.
The concern among practising teachers and administrators is directed towards the group of pupils who would normally leave at fifteen, and although these represent a minority of the age group there is a feeling that these "reluctant learners", as they have come to be called, will cause disruption disproportionately to their numbers. (…)
Education in the seventies will continue to develop along the lines that it has for the past century, and to the same purpose, that is producing workers capable of manning the machinery of production and distribution, who are paid in return sufficient wages and salaries to reproduce their energies. The fact that some workers progress beyond this stage is due to their own efforts rather than the educational system, just as it was during the last century in Britain and just as it is today in many of the underdeveloped countries throughout the world. The Times "Turnover" article (29 April, 1964) pointed out that "Strictly speaking the hottest political debates about education are not about education at all. They are about national investment, national competitiveness, social justice and above all class." The discussion, in other words, is about educational reforms within the context of capitalism. Real freedom and a truly liberal education can only come about in a cooperative and non-competitive society. Socialists look forward to the day when education will be genuinely for the individual, and when the development of creative talents will replace the pre-packeted, mass-training that sadly passes for education today.
(Socialist Standard, April 1972)