Material World: Indigenous Suicides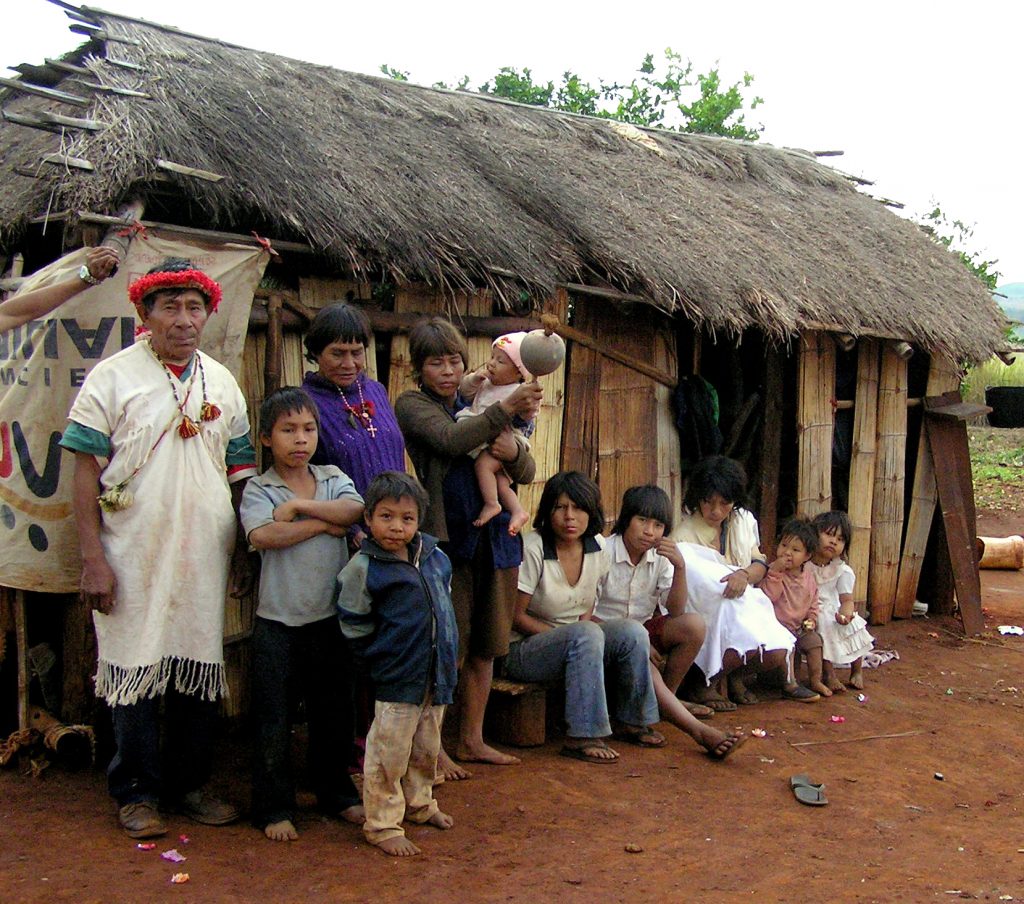 Throughout the world indigenous peoples suffer from high rates of alcoholism and suicide. Relocation, epidemics, depopulation, and subjugation have put indigenous peoples everywhere at high risk of depression and anxiety. Every culture provides ways by which individuals may satisfy their needs for meaning, prestige, and status. Small-scale, hunter-gatherer societies provide several: excellence in hunting, storytelling, or as a healer. Whatever its size, complexity or environment, a central task of any culture is to provide its members with a sense of belonging and purpose. What happens, then, when a people's way of life is destroyed through disease, genocide, loss of territory, and repression of language and culture? It leads to self-destruction. James Anaya, former United Nations special rapporteur on the rights of indigenous peoples said suicides among indigenous youth, across the globe, are common in situations where tribe members have seen the upheaval of their culture, which produces in the indigenous a lack of self-confidence and grounding about who they are. 'They see taking their own lives as unfortunately and sadly an option,' he said.
In the United States, suicide is the second leading cause of death for American Indian and Alaska Native men ages 15 to 34, and is two and a half times higher than the national average for that age group. 75 percent of Native American men and one third of Native American women can be classified as alcoholics or alcohol abusers. These numbers are amazing, and do not even accurately reflect the far-reaching effects of alcohol abuse, such as physical problems, mental illness, community violence, unemployment, and domestic abuse. Indians die from alcohol-related causes at a rate four times higher than the rest of United States citizens. In fact, four of the top ten causes of death among Indians are alcohol related.
Australian Aboriginal people commit suicide at a far younger age than non-Aboriginal Australians, with reports of prepubescent children, some as young as eight committing suicide. Australian Aboriginal and Torres Strait Islander men ages 25 to 29 have a suicide rate four times higher than the general population in that same age group in Australia.
Among the indigenous peoples in Brazil, the suicide rate was six times higher than the national average in 2013. In the Guaraní tribe, Brazil's largest, the rate is estimated at more than twice as high as the indigenous rate over all, the study said. In fact it may be even higher. The Guaraní have long made their home in the fertile land of Brazil's southwest, where swaths of vast forests and savannas have been transformed into farms and ranches. In the process, the tribe has been dispossessed and uprooted from its traditional way of life. Many in the tribe face extreme discrimination and live in abject poverty close to the farmers and ranchers who occupy land that was once theirs. 'Living in this non-place, they commit suicide,' said Professor Alcantara, an anthropologist at the University of São Paulo who has studied adolescent suicides among the Guaraní. Nearly 100 years ago, the Guaraní, who today live primarily in Brazil and Paraguay, were forced off their ancestral land when the Brazilian government granted farmers and ranchers the legal title to that land. Tribe members were placed in crowded reservations, and often separated from family members. Distress, poverty and violence against tribal leaders have led to despair among Guaraní teenagers, who feel they don't have a future. Professor Alcantara said that over the past 10 years tribe members have come to live between two cultures — the culture of nearby cities, where they are discriminated against, and the culture of their own tribe. Young tribe members, in particular, feel that they don't belong either to the city or to the tribe, she said.
Professor Colin Tatz of the Australian National University suggests that when you are engaged in a struggle, a struggle to survive, suicide rates are very low
Dr Norm Sheehan, from Swinburne University of Technology sees suicide as the direct result of colonialism:
'Colonialism deprives the colonised of positive self-images and for me, that's a crucial part of the Aboriginal experience. …cultural disconnection was a major cause of suicide especially amongst Aboriginal youth,' Sheehan explained '… Aboriginal people were deprived of a true understanding of self because their biological make-up was seen as an impediment, something that had to be erased. That's a crime against humanity. But Aboriginal people have had to live with that legacy and develop a concept of self in a zone like that, so understanding what culture is in that context is almost impossible.'
Psychiatrist Professor Martin Graham from the University of Queensland, believes 'There is a deep sadness among Aboriginal peoples and that translates to a sense of anomie perhaps. A kind of deep sense of sadness and boredom and dispiritedness relating to loss of land, loss of culture, loss of languages in some cases and a sense that none of it can be changed.'
Historians and politicians should stop boasting about progress and civilisation of capitalism until they understand the brutality and falsehood it brought yet while we call for a new understanding, it's more important to advocate social change to make real change.
ALJO