Meetings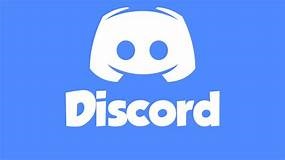 All Socialist Party meetings/talks/discussions are currently online on Discord. Please contact spgb.discord@worldsocialism.org for instructions on how to join.
Details of EC and branch business meetings can be found here
---
Sunday 6 February 11.00am GMT
CENTRAL BRANCH MEETING
Friday 4 February 7.30pm GMT
NEWS REVIEW, 7.30PM
Host: Mike Browne
General discussion on current affairs
Friday 11 February
FRIDAY NIGHT TALK, 7.30pm GMT
CAPITALISM AND THE ECOLOGICAL CRISIS
Extract from podcast from Marxist-Humanist Initiative's 'Radio Free Humanity', followed by discussion on why a 'green capitalism' is impossible.
Friday 18 February
FRIDAY NIGHT TALK, 7.30pm GMT
SOCIALISM, COMMUNISM, MARXISM. WHAT'S IN A WORD?
Speaker: Howard Moss
Do we have exclusive rights to the meaning of 'socialism'?
Sunday 27 February
SUNDAY MORNING TALK, 10am GMT
EVERGRANDE: CHINESE CAPITALISM'S LEHMAN MOMENT?
Hosts: Paddy Shannon / Adam Buick
Discussion on whether or not the collapse of the property company Evergrande would spark a financial and economic crisis in China that would have repercussions on the world economy.
Yorkshire Discussion Group
If you live in the Yorkshire area and are interested in the Socialist Party case you are very welcome to attend our forums which currently alternate on a monthly basis either on Zoom or physical meetings in Leeds. For further information contact: fredi.edwards@hotmail.co.uk

Cardiff Street Stall
Capitol Shopping Centre
Queen Street (Newport Road end)
Every Saturday 1 – 3pm
Weather permitting