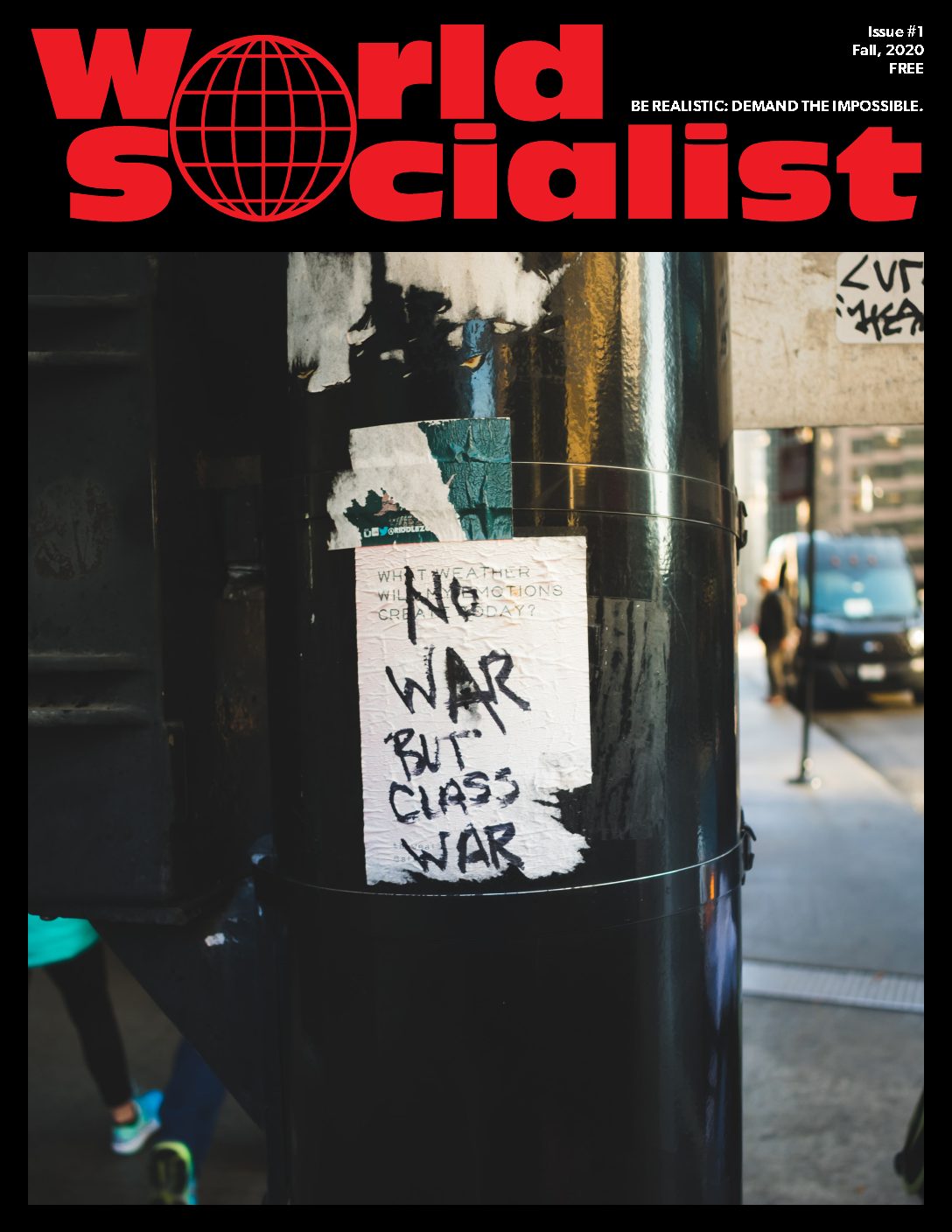 The World Socialist Party of the United States is excited to announce the first issue of its new quarterly journal, World Socialist. It contains articles on the coronavirus pandemic, the Black Lives Matter protests, the US–China confrontation, the presidential election, 'human nature,' the Wall Street bombing of 1920, revolution in ancient Anatolia, 'How I became a socialist,' and Marx's idea of socialism — plus book reviews and comics.
For the online version just follow the following link:
World Socialist No. 1 (Fall 2020)
There are plans to produce a hardcopy (paper and ink) version for sale at $2.00 once an International Standard Serial Number (ISSN) has been obtained.